Infrastructure Updates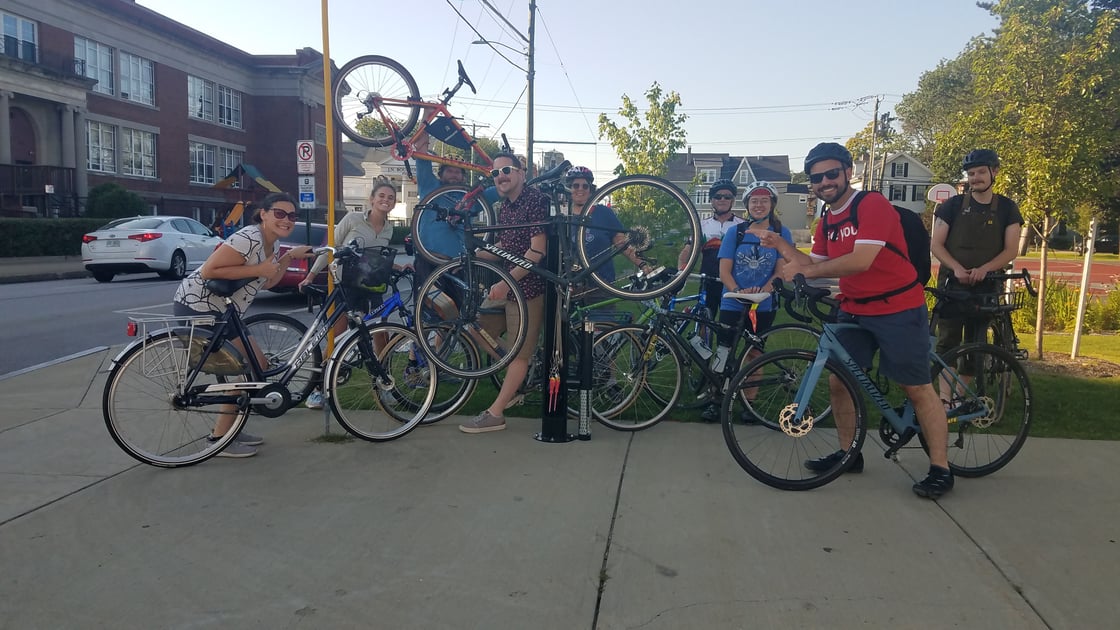 FixIt Station Pumps Replaced
We are excited to announce that the pumps at the FixIt Stations have been replaced and are now fully functioning.  Want to find a station near you? Check out this map. FixIt Stations will be coming soon to Manchester's West Side – stay tuned for updates. We are still looking for an adopter for the JFK Memorial Colosseum FixIt Station. If you are able to check in on this station twice per month, please sign up here. Adopters play an important role in ensuring the FixIt Stations can keep Manchester rolling!
New Bike Lanes on Willow St.
We were excited to see brand new bike lanes on Willow St. from Valley St. to Warsaw Ave. All of Manchester's bike lanes and trails, as well as planned and proposed infrastructure is shown on this map. 
Shop News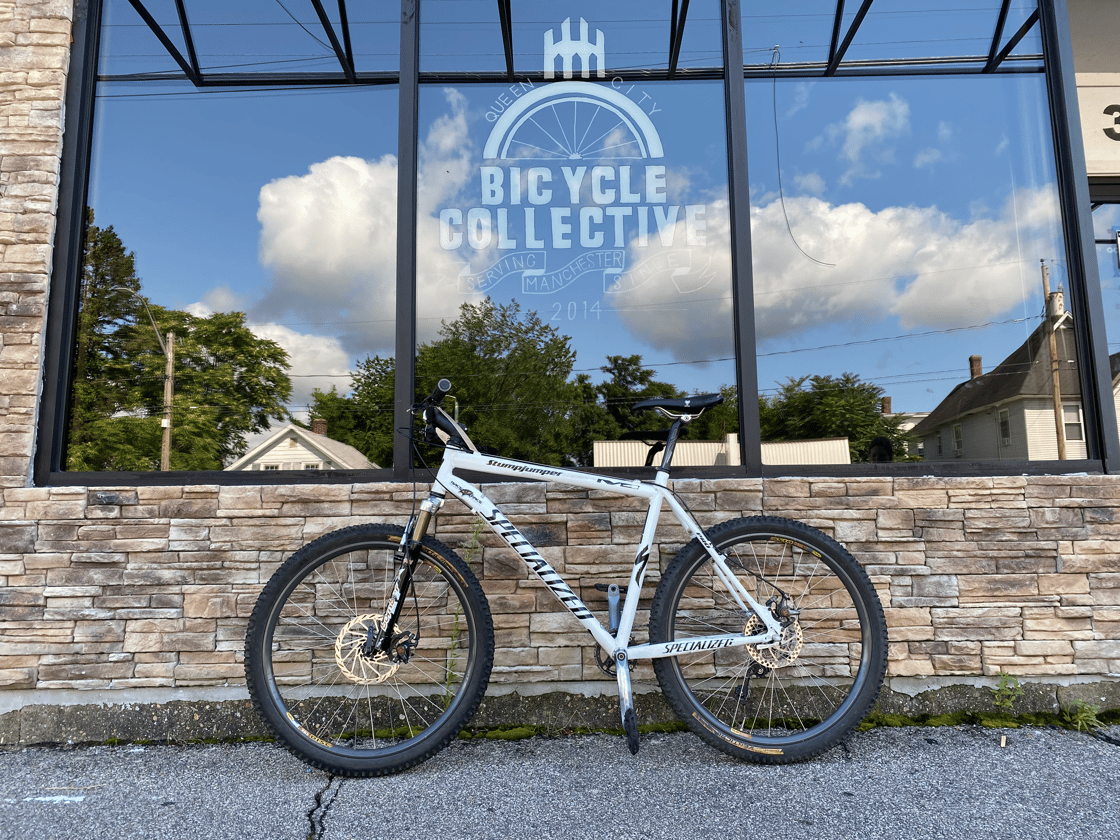 If you have a bike to donate or are looking for a refurbished bike to ride, feel free to stop by during our Open Shop hours: Tuesday & Thursday evenings from 4 – 8 PM and Saturday afternoons from 12 – 4 PM. If you would like to come in for a Do-It-Together repair, we suggest you schedule an appointment – on our website – so we can ensure you get the attention you need!
Upcoming QC Bike Events

In addition to Closed Shop Volunteer hours, QC Bike is excited to expand our educational offerings. We have teamed up with three local League Cycling Instructors to offer a variety of free classes for all skill levels.
Safe Cycling 101

Tuesday, September 21st 6:30-7:15pm Taught by League Cycling Instructor Bernie Fournier, this free course will cover bike handling basics,  rules of the road, parts of a bicycle and shifting gears. We will also discuss how to ride on the streets of Manchester and the basics of group riding. Learn more and register for free here.
Women & Cycling 101
Wednesday, October 6th 7-8pm. Taught by League Cycling InstructorJudy Burakowski, this free class is open to all Women/Trans/Femmes who want to feel more confident riding on the road. Learn more and register for free here. 
Bicycle Friendly Driver Course
Thursday, October 14th 12-1:15pm. Taught by David Sky, this course will help you gain an understanding of how and why bicyclists travel the roadways in the ways they do. Learn more and register for free here. Not sure if this class is for you? Click the link above to read how one couple used the class to settle a disagreement!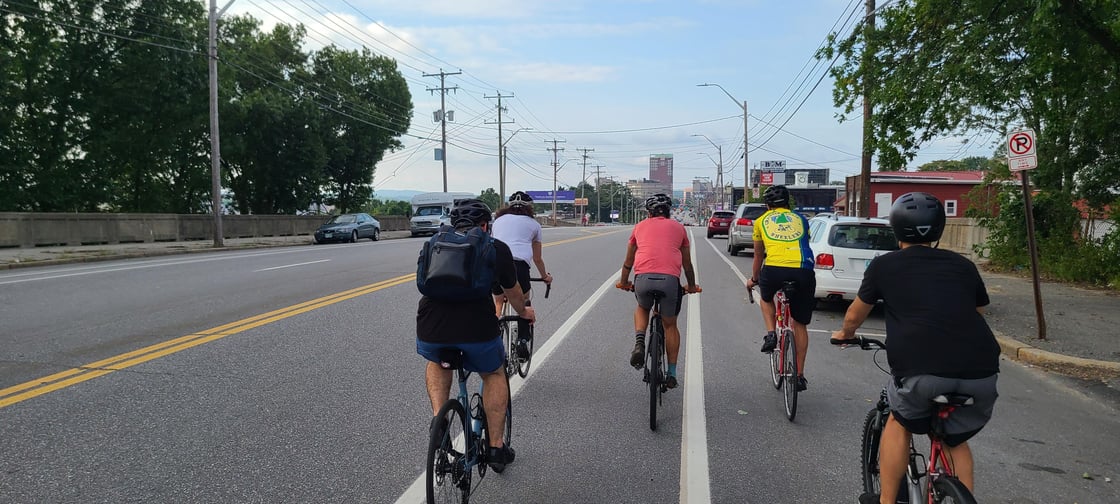 Explore Manchester On A Bike
Every Monday Night in September QC Bike volunteers will be leading a casual ride around our lovely city every Monday in September. This ride is all about bringing everyone together to demonstrate the utility and simple joy that comes from an incredible personal vehicle. We will begin at 5:30pm at QC Bike Collective (35 Elm St.). Parking will be available. All ages and abilities are welcome, and the ride is FREE! Interested in leading a ride in the future?  Please send an e-mail to Tammy@qcbike.org.
Upcoming Community Events
2021 Manchester Bike Tour
Sunday, September 12th 7:00am. Manchester Bike Tour is a 30 mile (0r 40 mile option) family friendly bike ride around the city of Manchester, NH presented by the Manchester Conservation Commission. The tour begins at Eversource Energy Park and loops around the city. Sights along the route include Rock Rimmon, the Piscataquog Rail Trail, Nutts Pond Recreation Trail, Aviation Museum at the Airport, Lake Massabesic and the Historic Weston Observatory. For more information, and to register, click here. QC Bike is excited to be a sponsor of this event!